BECOME A NYAP FOSTER PARENT IN INDIANA!
NYAP is actively seeking both English-speaking and bilingual homes for the following:
---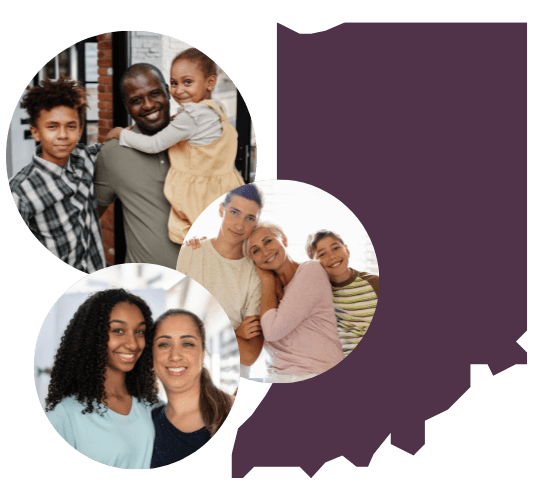 INDIANA FOSTER PARENT REQUIREMENTS
Singles or couples at least 21 years of age
Complete a Foster Parent Assessment HERE
Receive an informational call from a NYAP Licensing Coordinator
Complete an Application Packet including criminal history background checks, Driving Record and Child Protective Services checks
Provide at least four (4) positive references
Complete CPR, First Aid and Universal Precautions training (NYAP can provide you guidance)
Provide a safe, loving, nurturing home and participate in a Physical Home Environment inspection, which includes assuring a minimum of 50 sq. ft. of bedroom space for each youth
Physician must complete a medical form for each household member. Indiana requires all children to be current on immunizations.
Complete 30 hours of pre-service training provided by NYAP
Work closely with a NYAP Licensing Coordinator and participate in a series of interviews to aid in completing your home study
Provide documentation of financial security. Fostering should not become a financial burden as the State provides funds to care for the youth.  There is no cost to become licensed with NYAP.