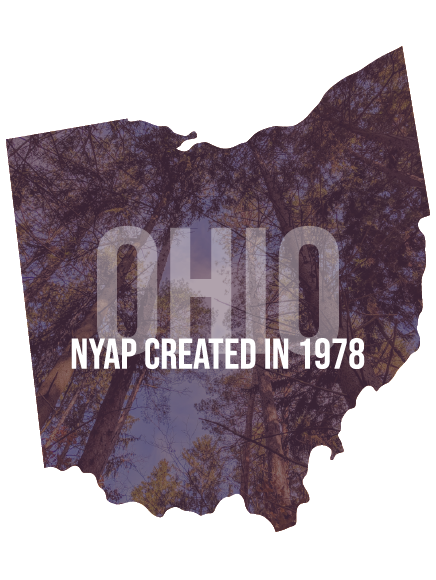 Ohio
NYAP has served children, youth and families in Ohio since 1978.  In keeping with our philosophy of holistically caring for people, NYAP Ohio serves communities with the following programs through multiple regional offices located throughout the state.
Programs Offered
External Respite 
Hamilton County Family Preservation Program (HCFPP) *previously IIHS* 
Ohio Kinship & Adoption Navigator Program (OhioKAN) 
School-Based Counseling 

Ohio Office Locations
Austintown

5423 Mahoning Ave.
Suite H
Austintown, OH 44515
234-226-7300

Cincinnati

11156 Canal Rd.
Suite A.
Cincinnati, OH 45241
513-772-6166

Cleveland

5500 S. Marginal Rd.
Suite 110
Cleveland, OH 44103
216-221-7588

Columbus

527 S. High St.
Columbus, OH 43215
614-227-9444

Columbus Care Management

1303 E. Main St.
Columbus, OH 43205
800-256-5001

Dayton

1020 Woodman Dr.
Suite 330
Dayton, OH 45432
937-253-0606

Dayton- Action Adoption

6000 Philadelphia Dr.
Dayton, OH, 45415
937-277-6101

Dublin Granville

1395 E Dublin Granville Rd.
Suite 222
Columbus, OH 43229
614-987-7200

Lima

2727 Harding Hwy
Lima, OH 45804
419-221-2821

Mt. Vernon

781 Fairgrounds Rd.
Mt. Vernon, OH 43050

Newark

59 Grant St.
Newark, OH 43055
740-349-7511

Canton

800 Market Ave. North
Suite 400
Canton, OH 44702
234-226-7350

Tallmadge

30 Northwest Ave.
Building A, Suite 120
Tallmadge, OH 44278
330-633-4187

Toledo

1219 Jefferson Ave.
Toledo, OH 43604
419-221-2821 or 567-289-2273

West Unity

118 W. Jackson St.
Suite B
West Unity, OH 43570
419-221-2821

Zanesville

14 N. 5th Street
Suite 109
Zanesville, OH 43701
740-755-4730

Mt. Gilead

400 W. High St.
Suite B
Mt. Gilead, OH 43338

Columbus

431 E. Livingston Ave.
Columbus, OH 43215
614-227-9420
---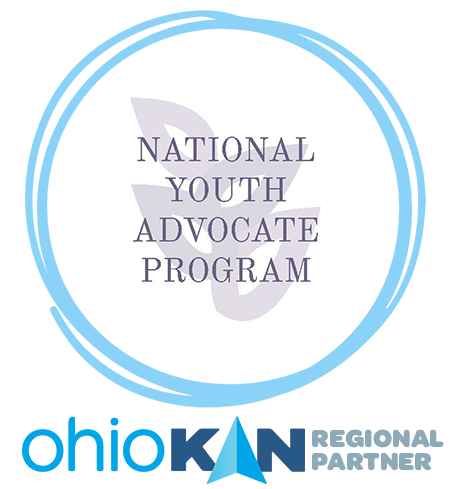 NYAP, Ohio is thrilled to partner with OhioKAN, a new statewide flexible and responsive kinship and adoption navigator program designed to assist children, caregivers, and families. With the support of dedicated NYAP staff, OhioKAN's 100% free services will help kinship and adoptive families in the following counties navigate and connect with all of the resources available locally and statewide:
 Erie
 Huron
 Lorain
Lucas
Ottawa
Sandusky
Seneca
Wood
For more information and helpful resources, as well as a directory of other regional partners serving other areas of Ohio, please visit the OhioKAN website at https://ohiokan.jfs.ohio.gov. To connect with a navigator, call 1-844-OHIO-KAN.