BOARD OF DIRECTORS
Our Board of Directors team and all of our dedicated NYAP staff members are knowledgeable, enthusiastic and committed professionals with a deep understanding and appreciation of NYAP's vision to never give up on the children, youth and families we are proud to serve.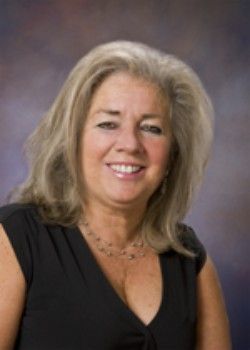 Marvena Twigg
President/CEO
Marvena Twigg has worked for NYAP in an array of progressively responsible positions for over 30 years. Named President/CEO in March, 2004, she had the privilege of working closely with the organization's founder for 14 years before his retirement.  
Marvena leads with energy, inspiration and vision.  She's passionate about making a difference and leading with authenticity.  She conceptualizes NYAP's mission through a lens of social enterprise which has contributed to the organization's significant growth and expansion during her tenure.  
Marvena is a proud social worker and advocate for staff.  She has never forgotten the education she received while working directly with children and families in the public sector for 13 years.  To this day, that impactful experience informs her view of the world, the values she holds dear, and guides the decisions she makes as she executes her executive responsibilities.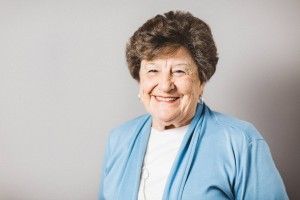 Mary Ramseyer
Chair
Mary spent over forty-four years teaching pre-school, elementary, vocational, high school and college students. During her seven years in vocational education she worked with pregnant teens to help them graduate and keep them from having additional unplanned pregnancies.  She earned a Master's degree in education from the University of Missouri and continued her education at Miami University and Wright State University.  She recently retired after ten years as Director of Teacher Education at University of Virginia's College at Wise in Wise, Virginia.  Mary, a life-long community activist, grassroots organizer and child advocate, is a former OYAP Board Chair and member of the NYAP Board of Directors as well as president of the American Football Wives Association.  She has become a Stephen minister, volunteers at Habitat for Humanity and continues work as a political activist.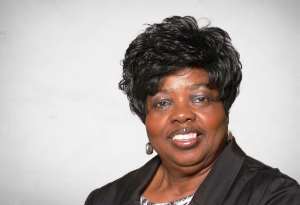 Delois McKinley-Eldridge
Vice Chair
Dee graduated from Miles College in Birmingham, Alabama where she received her Bachelor of Science degree with majors in Sociology and Psychology.  She holds a Law Judge certificate from The Judicial College, San Diego, CA and many others from many universities and colleges throughout the USA.  She moved to Fort Wayne, IN in the fall of 1969 and became a volunteer for the "Freedom Schools" during the Ministerial Alliance's boycott of Fort Wayne Community Schools. Her volunteerism led to employment with the Fort Wayne Urban League.  
Most of her career service to the Fort Wayne community has been in the areas of Civil and Human Rights and Education.  She has served in the capacity as director of the FWUL's "Where It's At" Youth Center, which helped to smooth the integration process for African American students after the closing of Central High School. She also served in several positions with the Metropolitan Human Relations Commission for eighteen years (1974-1992) becoming its first African American female director.  She is a certified mediator and Administrative Law Judge and a Master Motivator.  Dee is an active member in the Christian community and is currently an Elder with Joshua's Temple Church.  She is also a gospel announcer and recently celebrated 42 years as a "volunteer" on-air personality.  Dee was nominated for Gospel Announcer of the Year by Stellar Awards in 2015 in Las Vegas, NV.  She currently serves on many boards and committees including the Thurgood Marshall Leadership Academy, Fort Wayne Housing Authority, NAACP WIN Chair, Joshua's Hand, and National Youth Advocate Program.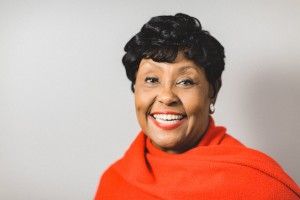 Frances James Brown
Secretary
Frances, retired emeritus professor, taught in the Mental Health/Mental Retardation/Chemical Dependency (MH/MR/CD) department at Columbus State Community College for twenty-eight years.  She was an adjunct professor at The Ohio State University in the department of Education Policy and Leadership where she taught qualitative/mixed methodology research course(s) for over a decade.  She has been affiliated with the National Youth Advocate Program for seventeen years and currently serves as Board secretary.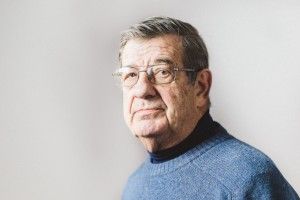 David Gemmill
David Gemmill retired as the Director of the Child Maltreatment Protection Program and as Clinical Assistant Professor of Pediatrics at the Medical College of Ohio at Toledo, Ohio.  He received his Doctor of Medicine degree and Master of Medical Science degree from The Ohio State University.  David is currently a member of the American Academy of Pediatrics and the Helfer Society.  He worked for five years as a CASA volunteer in Wood County after retirement and now serves on the board of the local CASA program in Wood County.  David is treasurer of Friends of CASA, a support for the CASA. He joined the Perrysburg Rotary Club in 2013 and gives regular talks for their Polio Plus program to Rotary Clubs in their district.   David had served as chair of the Ohio NYAP board until its merger into the present NYAP organization.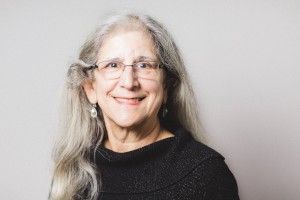 Dr. Janet Rechtman
Dr. Rechtman has a doctorate in the field of Leadership and Change from Antioch University, a Masters from York University in Toronto, Ontario and a BA with High Honors from Emory University in Atlanta, Georgia.  Her research interests are in nonprofit studies and leadership, small scale transformation, and voluntary action. 
She is co-lead of Fanning Institute's nonprofit leadership development and capacity building practice.  With more than 30 years of experience as a volunteer leader and consultant to nonprofit organizations, Janet provides technical assistance to nonprofit organizations in areas of strategic planning, evaluation, marketing and communications, as well as individual coaching and leadership development.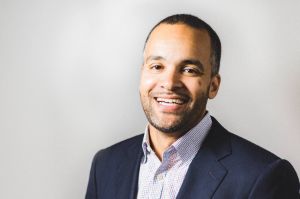 Luke Fedlam
Luke obtained his undergraduate degree in Political Science from Wake Forest University and his Juris Doctorate from The Ohio State University Moritz College of Law.  He currently is currently a Partner at Porter Wright Morris & Arthur, LLP where he works as a corporate attorney leading the firm's sports law practice.  Luke regularly advises a range of clients – from student athletes to professional athletes and corporate clients – on matters including marketing contract analysis, immigration issues, investment opportunity due diligence, asset protection, real estate development, brand and mark protection, as well as trust and estates.
Luke is also the host of the podcast, Protecting Your Possibilities and leads the educational advisory firm, Anomaly Sports Group.  Prior to joining Porter Wright, Luke served as a legal manager in the mergers and acquisitions area, and director of business development at The Scotts Miracle-Gro Company. 
Having been adopted himself, Luke cares deeply for the work of NYAP.  In addition to serving on the Board of Directors of NYAP, Luke also serves on the Board of Trustees for Capital University, the Board of Commissioners for the Greater Columbus Sports Commission, and as Co-Executive Director for the College Basketball Parents Association.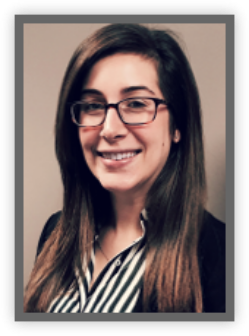 Gabrielle Benoit
Gabrielle Benoit is a special education teacher, serving at Wendell Phillips Academy High School in Chicago's Bronzeville community. Before her current position, she taught middle school social studies and forensic science, in addition to high school civics. Gabrielle earned a Master's in Urban Education from National Louis University (Chicago) and a Bachelor of Science in Secondary Education and History from Seton Hall University (New Jersey). Ultimately, Gabrielle's passion for serving as an educator is motivated by her desire to ensure social justice via high quality instruction for all students despite social, emotional, financial, or racial disparities. Moreover, Gabrielle is currently conducting research regarding equity in education as a Stanford University Hollyhock Fellow.