BOARD OF DIRECTORS
Our Board of Directors team and all of our dedicated NYAP staff members are knowledgeable, enthusiastic and committed professionals with a deep understanding and appreciation of NYAP's vision to never give up on the children, youth and families we are proud to serve.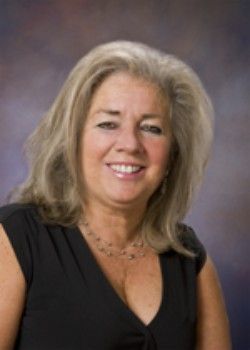 Marvena Twigg
President/CEO
Marvena has spent nearly 20 years of her professional career with NYAP, previously serving in the capacities of the Executive Director of Ohio and the Assistant National Director and Chief Operating Officer before being named its President and CEO in March 2004. She previously worked for 13 years at Franklin County Children Services in various direct service and supervisory roles. Marvena is a Licensed Social Worker, Licensed Professional Counselor, and a Certified Domestic Violence Counselor. She obtained her Master Degree in Social Work from the University of Dayton.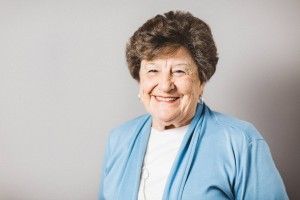 Mary Ramseyer
Chair
Mary spent over forty-four years teaching pre-school, elementary, vocational, high school and college students. During her seven years in vocational education she worked with pregnant teens to help them graduate and keep them from having additional unplanned pregnancies.  She earned a Master's degree in education from the University of Missouri and continued her education at Miami University and Wright State University.  She recently retired after ten years as Director of Teacher Education at University of Virginia's College at Wise in Wise, Virginia.  Mary, a life-long community activist, grassroots organizer and child advocate, is a former OYAP Board Chair and member of the NYAP Board of Directors as well as president of the American Football Wives Association.  She has become a Stephen minister, volunteers at Habitat for Humanity and continues work as a political activist.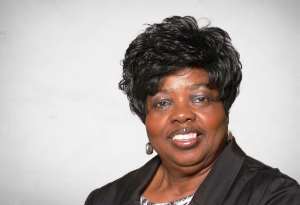 Delois McKinley-Eldridge
Vice Chair
Dee graduated from Miles College in Birmingham, Alabama where she received her Bachelor of Science degree with majors in Sociology and Psychology.  She holds a Law Judge certificate from The Judicial College, San Diego, CA and many others from many universities and colleges throughout the USA.  She moved to Fort Wayne, IN in the fall of 1969 and became a volunteer for the "Freedom Schools" during the Ministerial Alliance's boycott of Fort Wayne Community Schools. Her volunteerism led to employment with the Fort Wayne Urban League.  
Most of her career service to the Fort Wayne community has been in the areas of Civil and Human Rights and Education.  She has served in the capacity as director of the FWUL's "Where It's At" Youth Center, which helped to smooth the integration process for African American students after the closing of Central High School. She also served in several positions with the Metropolitan Human Relations Commission for eighteen years (1974-1992) becoming its first African American female director.  She is a certified mediator and Administrative Law Judge and a Master Motivator.  Dee is an active member in the Christian community and is currently an Elder with Joshua's Temple Church.  She is also a gospel announcer and recently celebrated 42 years as a "volunteer" on-air personality.  Dee was nominated for Gospel Announcer of the Year by Stellar Awards in 2015 in Las Vegas, NV.  She currently serves on many boards and committees including the Thurgood Marshall Leadership Academy, Fort Wayne Housing Authority, NAACP WIN Chair, Joshua's Hand, and National Youth Advocate Program.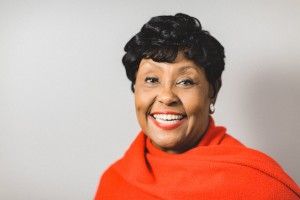 Frances James Brown
Secretary
Frances, retired emeritus professor, taught in the Mental Health/Mental Retardation/Chemical Dependency (MH/MR/CD) department at Columbus State Community College for twenty-eight years.  She was an adjunct professor at The Ohio State University in the department of Education Policy and Leadership where she taught qualitative/mixed methodology research course(s) for over a decade.  She has been affiliated with the National Youth Advocate Program for seventeen years and currently serves as Board secretary.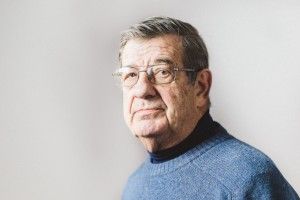 David Gemmill
David Gemmill retired as the Director of the Child Maltreatment Protection Program and as Clinical Assistant Professor of Pediatrics at the Medical College of Ohio at Toledo, Ohio.  He received his Doctor of Medicine degree and Master of Medical Science degree from The Ohio State University.  David is currently a member of the American Academy of Pediatrics and the Helfer Society.  He worked for five years as a CASA volunteer in Wood County after retirement and now serves on the board of the local CASA program in Wood County.  David is treasurer of Friends of CASA, a support for the CASA. He joined the Perrysburg Rotary Club in 2013 and gives regular talks for their Polio Plus program to Rotary Clubs in their district.   David had served as chair of the Ohio NYAP board until its merger into the present NYAP organization.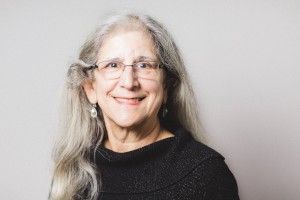 Dr. Janet Rechtman
Dr. Rechtman has a doctorate in the field of Leadership and Change from Antioch University, a Masters from York University in Toronto, Ontario and a BA with High Honors from Emory University in Atlanta, Georgia.  Her research interests are in nonprofit studies and leadership, small scale transformation, and voluntary action. 
She is co-lead of Fanning Institute's nonprofit leadership development and capacity building practice.  With more than 30 years of experience as a volunteer leader and consultant to nonprofit organizations, Janet provides technical assistance to nonprofit organizations in areas of strategic planning, evaluation, marketing and communications, as well as individual coaching and leadership development.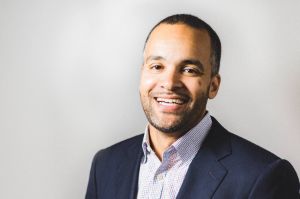 Luke Fedlam
Luke obtained his undergraduate degree in Political Science from Wake Forest University and his Juris Doctorate from The Ohio State University Moritz College of Law.  He currently works as a Mergers & Acquisitions attorney at The Scotts Miracle-Gro Company ("Scotts"), providing legal counsel regarding deal structuring and negotiation on complex mergers, acquisitions, and other strategic alliances. 
Formerly an attorney at a law firm in Columbus, Kegler Brown Hill + Ritter, Luke was a corporate attorney assisting clients with emerging business issues and merger and acquisition transactions, and also served as the chair of the Sports and Entertainment practice area where he advised sports and entertainment clients on their complex business and personal needs.  
Having been adopted himself, Luke cares deeply for the work of NYAP.  In addition to serving on the Board of Directors of NYAP, Luke also serves on the Board of Governors for the Columbus Bar Association and the Board of Directors for Total Image Empowerment (T.I.E.).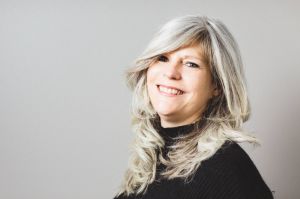 Linda Sanner
Linda is the Chief Financial Officer at Amanecer Community Counseling in Los Angeles, CA.  Over her career, she held executive positions in finance and information technology in multi-billion dollar for-profit corporations while serving on non-profit boards.  In the last six years, she transitioned to serve non-profit agencies as Director of Information Technology, Controller, and Chief Financial Officer.  
Dr. Sanner received her Doctorate in Business Administration from Walden University.  Her continuing area of research is in corporate social responsibility.  In addition to her corporate role, Dr. Sanner was a faculty member at the University of Phoenix teaching information technology classes.  She received her MBA from Olivet University, her BA from Lake Forest College, is a certified network engineer, and completed an information technology certificate program from Lake Forest Graduate School of Management.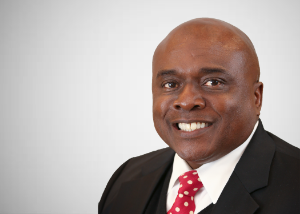 Terence Johnson
Terence's expertise includes program start-up and development, large-scale systems reform, training, consulting, administrative support and coaching, board development, strategic planning, and executive coaching.  He also has experience helping community leaders with performance issues and building healthier communities in areas stricken with the challenges of poverty, poor education and gangs.  
Johnson has more than 30 years' experience as a leader in the public service arena, and most recently was vice president of programs for the United Methodist Children's Home. 
He was the founder of Proof Positive Training and Development Center; CEO of Catalyst for Care; director of Father Flanagan's Boys Town of Georgia, vice president of Neighbor to Family Sibling Foster Care Program in Georgia, Maryland, North Carolina and Virginia; director of the Office of Provider Management for the state of Georgia; and nationally trained consultant and coach for the child Welfare Policy and Practice Group.  Johnson also served as a lead teacher in an alternative school in Los Angeles, California.  In addition, Johnson serves on multiple Boards and is involved in his community issues.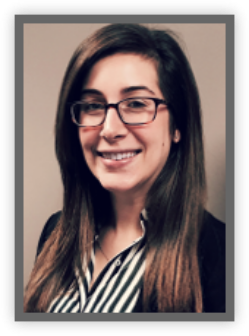 Gabrielle Benoit
Gabrielle Benoit is a special education teacher, serving at Wendell Phillips Academy High School in Chicago's Bronzeville community. Before her current position, she taught middle school social studies and forensic science, in addition to high school civics. Gabrielle earned a Master's in Urban Education from National Louis University (Chicago) and a Bachelor of Science in Secondary Education and History from Seton Hall University (New Jersey). Ultimately, Gabrielle's passion for serving as an educator is motivated by her desire to ensure social justice via high quality instruction for all students despite social, emotional, financial, or racial disparities. Moreover, Gabrielle is currently conducting research regarding equity in education as a Stanford University Hollyhock Fellow.