Celebrating the Voice of Desmond Tutu
Since NYAP's founding, the following ten values have driven everything we do: Children First, Individual Advocacy, Advocacy for Change, Universal Rights of Children, Empowerment, Diversity, Social Inclusion, Community, Innovation and Peacemaking. These same ideals are seen throughout Archbishop Desmond Tutu's life, written and oral works, advocacy and activism.
Desmond Mpilo Tutu, world-renowned theologian, human rights activist and leader of the South African liberation movement, was born of mixed Xhosa and Motswana heritage in 1931 in Klerksdorp, South Africa. Some of his many accomplishments include becoming the first Black African Bishop of Johannesburg and Archbishop of Cape Town, as well as winning the 1984 Nobel Peace Prize. He is most well-known for being an outspoken anti-apartheid activist as South Africa implemented this system of institutionalized racial segregation from 1948 until the early 1990s. Tutu contributed to the end of this racist, systemic practice by publicly encouraging civil disobedience, boycotts and other forms of peaceful resistance.

In recognition of Black History Month this year, NYAP is dedicated to exploring and renewing our conviction to follow in Tutu's footsteps through all that we do. 
Much of what Tutu did and said throughout his life can be encapsulated in NYAP's overarching system of values.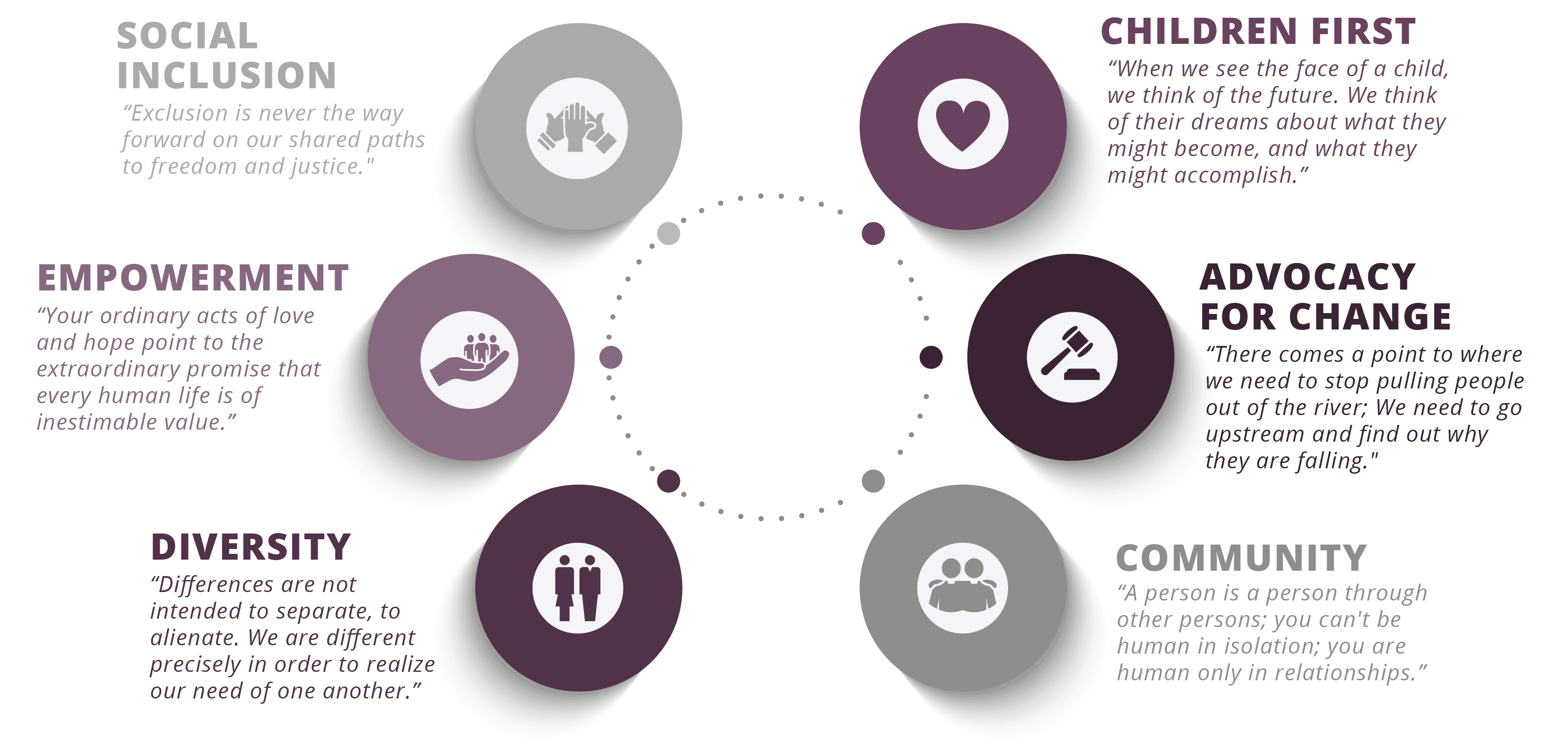 While Archbishop Tutu passed late last year on December 26, his legacy lives on and we will continue emulating the ideals he held to so strongly in every interaction with the communities we serve.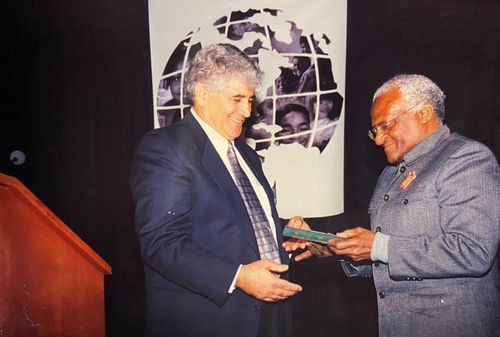 In 1997, NYAP began thinking about its upcoming 20-year anniversary. Mubarak Awad, the organization's founder, was immensely proud of the impact his organization and team were making both domestically and abroad. Because of this, he was insistent on putting together a large, welcoming conference for all of NYAP's Foster Parents.
Held at the company headquarters in downtown Columbus, Ohio, NYAP rented the entire Renaissance Hotel, formerly known as The Adam's Mark. Professionally-hung banners were displayed on every street lamp in the downtown area, heralding the momentous anniversary and event to take place. There were around 2,500 participants in total, with several premier thought leaders of the time serving as keynote speakers.
The most prominent of these speakers was Archbishop Desmond Tutu, a living testimony to the power of nonviolence.
At this time, the Truth and Reconciliation Commission, headed by Tutu, was at its apex. This was a bold national experiment which investigated allegations of human rights abuses during the apartheid era. It generated riveting testimony and stirred the world's collective conscience. Archbishop Tutu so graciously joined NYAP at its 20-year conference just 30 days after the final report of the Commission was issued.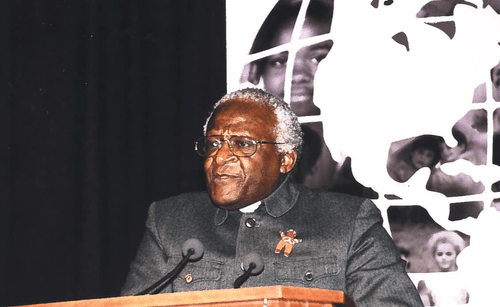 Due to the color of his skin, Tutu was denied the right to vote until he was 63 years old. He talked about what having the opportunity to vote meant to him and what it represented to the millions of his fellow South Africans, all of whom had known only a life a segregation and being told they were inferior. He spoke of the violence and bloodshed, the suffering and despair; families and communities were senselessly torn apart.
Despite experiencing the "corrupting influence of inequality," Archbishop Tutu expressed great hope and optimism for the future. Rather than dwell on what was, he was focused and passionate on what could be. He extolled the virtues embedded into the fabric of NYAP including kindness and advocating for those who are oppressed.
Tutu asked attendees to accept their responsibility to be a peacemaker and make the world a better place one person, one action, one decision at a time. Each of his words were delivered with incredible warmth and compassion.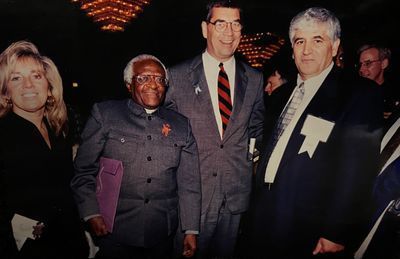 NYAP learned about the concept of ubuntu from Tutu's speech. Although it can be translated in quite a few ways, at its core it means "one through many." Resonating with the central message and the ability to extract so many different translations, the term became officially adopted into the NYAP lexicon.
NYAP's 20th Anniversary Conference with Archbishop Desmond Tutu