MENTAL HEALTH JUVENILE JUSTICE (MHJJ)
Providing a team of advocates to empower youth in their mental and emotional wellbeing.
NYAP's Mental Health Juvenile Justice (MHJJ) program is an Illinois-based program that focuses on the entire mental success and wellbeing of a youth, age 6-18, beyond just the traditional counseling and therapy approach. With a team of advocates dedicated to a youth and their family, an individualized and outcome-driven care plan is developed with many different avenues of treatment and services to reach the goals of the youth and family.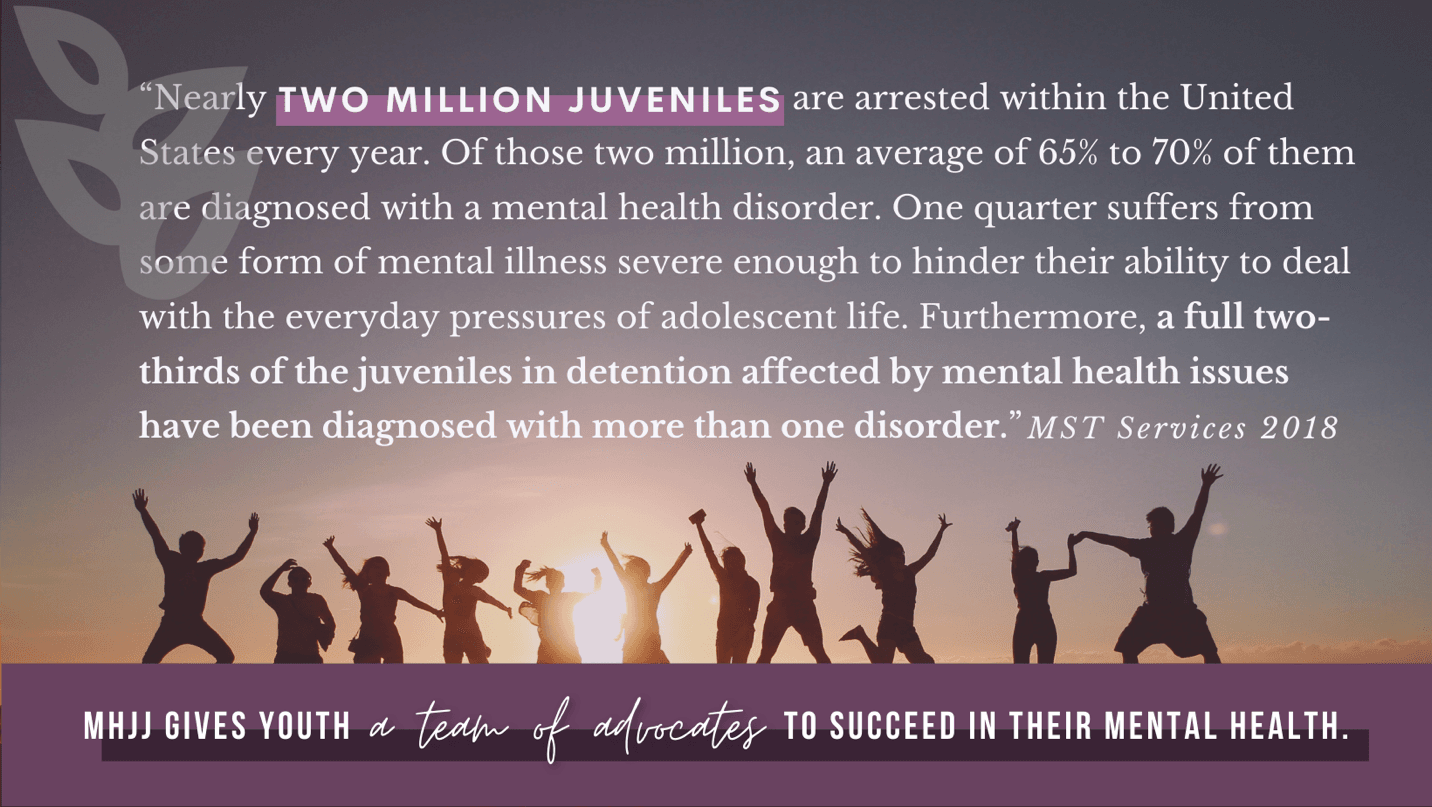 Through MHJJ, NYAP provides all screening, assessment, referral, linkage oversight and case monitoring for the youth and family, keeping all pieces of the case with one team, the treatment plan is entirely focused on the individual youth from start to finish.
---
A TEAM OF ADVOCATES
NYAP provides more than just a therapist for youth in MHJJ. Upon referral, each youth is assigned a MENTAL HEALTH LIAISON who is focused on linkage of treatment and services available for the youth and a CASE MANAGER who helps create the individualized plan after the initial Family Team Meeting, working regularly with the family and the youth throughout the longevity of the case. Other members of NYAP's various programs come in as tailored to the unique needs of the youth's plan.
THE PROCESS
 Referral is received from NYAP's various partnerships (local county offices, probation, schools, and NYAP foster care and outpatient treatment programs)
Mental Health Liaison contacts family within 24 hours and meets with the youth and family to determine level of care in preparation for initial meeting
Within the first 15 days, Mental Health Liaison leads FAMILY TEAM MEETING that goes over treatment and service plan with the youth, family, caregivers and Case Manager (and other treatment providers as needed).
Case manager works with the youth and family to complete the assessment determined throughout the course of treatment.
Mental Health Liaison schedules a CARE COORDINATION as a follow-up with the youth and family to ensure services have been provided, linkages have been made, etc.
CONTINUUM OF SERVICES THROUGH MHJJ & REFERRALS
Services are all dependent on the needs of the youth and the family, as identified collectively by the youth's team. All services offered are INDIVIDUALIZED, FLEXIBLE and STRENGTHS-BASED.
Individual and family therapy
Parenting assessment and evaluation
Psychiatric services
Substance use treatment
Domestic violence services
Education, medical and court advocacy
Employment services and job training
Teen parenting support