ACTION ADOPTION
Since joining the NYAP family in 2015, ACTION Adoption has been providing comprehensive adoption and support services to families and birth parents. We believe that every child has the right to a loving, caring and supportive family. Our commitment is to welcome parents who are willing to serve as a life-long family for youth of all ages that might otherwise languish in transitional placements.
There are times when birth parents, because of their life circumstances, feel that it is in the best interest of their child to be placed in an adoptive home. Our agency supports this choice, and we offer support and professional assistance in helping those parents design an adoptive plan.
START YOUR JOURNEY TODAY
Fill out our inquiry form to learn how you can start your adoption journey today!
"Working with ACTION has been such a great experience! We grew our family from zero kids to 3 in the span of just a few years thanks to their help. Mary, Pat, and Angela are all incredibly knowledgeable and have been wonderful resources not only through the licensing and matching process, but also when we need post-placement support and advice. It is clear that they truly care about the children that they serve as well as the overall well-being of the families. We know they will be there for us when we need them, which is invaluable."  - Katie C, Action Adoption Parent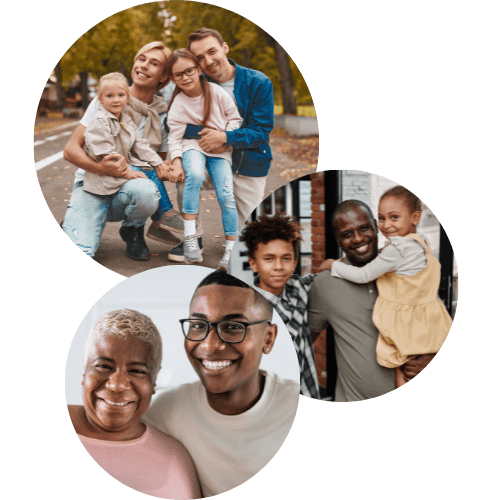 OUR SERVICES
Professionalism and courtesy by our qualified and experienced staff
Adoptive Parent Support Groups
36 hours of pre-adoptive training
Comprehensive home study for domestic adoptions
Networking with child welfare agencies nationwide to match children & families
Counseling & family support as needed
Assistance in adopting through child welfare agencies & private infant adoptions
Supervision & court reports for adoption finalization
Post adoption services, including referrals to area resources
---
FREQUENTLY ASKED QUESTIONS
Are you interested in adoption, but have questions you need answered? NYAP is here to help by providing some of our most frequently asked questions.
For even more information, feel free to reach out to our team of licensed and professional adoption consultants at adoption@nyap.org