Foster Parent Stories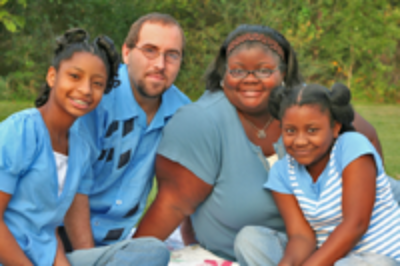 Becoming foster parents is one of the most rewarding things we have ever done in our lives. We have always had a great love for children and you would think having four of our own would be more than enough to keep us busy. I told my husband years ago that I felt like I had a calling to become a foster parent and to help children that needed a loving, stable home, even if temporarily. About four years ago, we began making some calls around to foster care agencies and when I spoke to the licensing coordinator at NYAP, I knew that was the agency for us.
My husband works a very odd schedule and works most weekends and they were so flexible in working with us on our training, that if it weren't for them, we would have never been able to attend the training required to be licensed. Once licensed, we were really anxious for that first call. I will never forget the night we received it; it was four days before Christmas and we got a referral for two children. I was really nervous at first wondering if they would like me, how they would react to us, and I guess just fear of the unknown since I had never done this before. We spent the next several days getting them settled in and making them feel at home. After the holidays were over, we really had a chance to relax and enjoy them. My children adapted very quickly to them and they blended into our family so well.
I'm not going to say it is not challenging, because it is. It takes time and dedication and there are times when you are frustrated because there is nothing you can do about decisions that are made. There are times when your heart breaks for these children and you wonder why life has dealt them such an unfair hand. But knowing all that, when a little child looks into your eyes and tells you they love you or even seeing the trust building between you and that child, it makes it all worthwhile. It was bittersweet to see them go, when they left us to go back home. I was glad that the mother had met the requirements to get her children back and yet, I was sad because I missed them like crazy. In just a short time they had become part of our family. I knew they belonged with their biological parents, and was just happy that I could be there for them when they needed me. I will never forget them and memories of them always puts a smile on my face. My life would have not had as much joy without them in it.
It doesn't take a college degree to be a foster parent. You don't have to own a mansion and have loads of money. All you have to have is a willing heart and an open mind. Believe me; you can make a difference in a child's life. I feel that I went into foster care to give a blessing and came out receiving one. I am so thankful that I took that first step and called to find out more and I promise you, if you decide to become one, you will be rewarded more than you will ever know.
Cheryl and Thomas R. 
Columbus, Ohio
---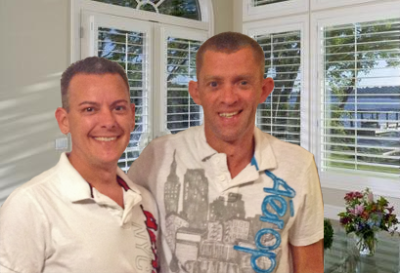 We became foster parents with the hope of adopting one day and it has turned out that pursuing foster care instead has blessed us tremendously. We became licensed foster parents with NYAP a few years back, and since then, we have helped 16 children, including children in respite care. Currently, we are taking care of three youth: a sibling group of two boys ages 3 and 5 and a 16 year old teenager. All three children have their own individual story; a story of unfortunate abandonment and neglect.
Our 16 year old foster son, for instance, came into the care of the Department of Children & Families as a result of coming out to his parents. Unable to support their biological child's sexual orientation, they decided that the best place for him would be a shelter. Coincidentally, when we learned about him, we were not very interested in working with teens. We wanted to focus on fostering younger children, but as soon as we had the opportunity to spend time with him,we just knew he belonged in our home where he would receive all the love, compassion and trust he deserves.
Helping children through foster care has had dramatic effects on their lives, and it's more natural than you think it would be and more comforting than you would ever imagine. Feeling the joy when you pick them up from school and seeing them grow and appreciate the smallest things brings us so much satisfaction. We love that we get to be a kid again and play with them all the time. Taking care of the younger sibling group has been met with some challenges as well, including behavioral and adjustment issues, but once they understood they're safe in our home and loved, these behaviors tend to dissipate. Especially our 16 year old son, he's more confident in himself now and more social. When he came here he hardly talked, now he's got a social life and is comfortable in his own skin. We are so happy that we helped him to get there.
What we would you say to someone who is considering becoming a foster parent is that NYAP is totally supportive. From the awesome support and weekly therapeutic services we receive, NYAP has made it easy for us to sincerely enjoy fostering. Receiving the one-on-one support and 24-7 help, including holidays, has made it amazing to be a foster parent.
Matt and Aaron
Pompano Beach, Florida